PRESS RELEASE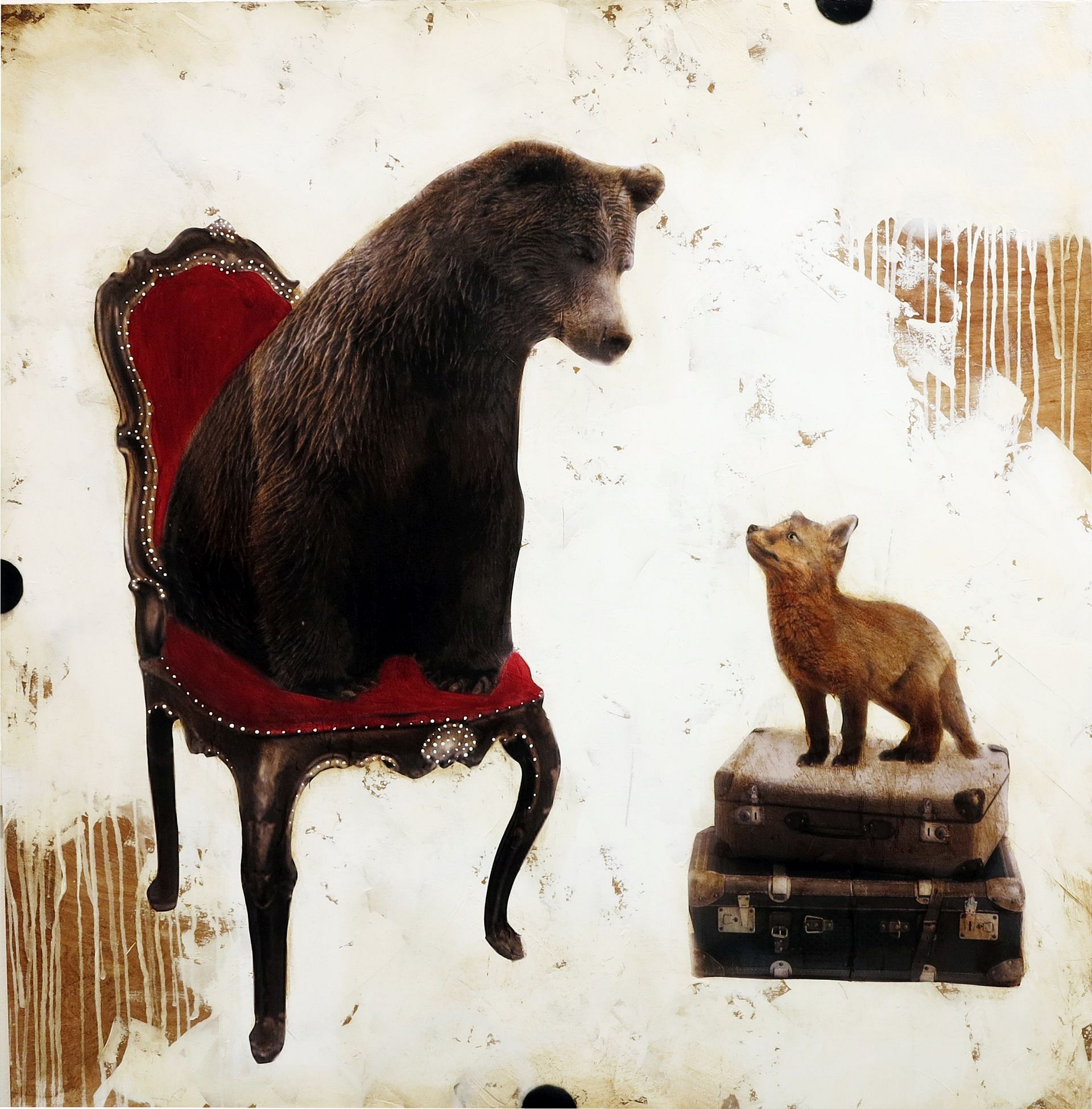 KOLLABS: New Works
Aug 9 – Sep 6, 2016
Join us for our inaugural
Summer Satellite Exhibition in Teton Village!
Question Human Constructs Through The Playful and Provocative Paintings of KOLLABS
KOLLABS is the collaborative project of artists Luis Garcia-Nerey and Anke Schofield. Often crafting surreal scenes that place animals in human landscapes, their paintings explore questions on the interaction between human life and the forest environment, delicately inviting viewers to revive a childlike sense of wonder.
"This grouping of works focuses on the interaction between modern day human society and the forest. Our intentions are to see past the obvious environmental issues and concentrate more on an existential point of view." -Luis Garcia-Nerey


Opening Reception
Tuesday, August 9, 5-8 pm
The Tram Club (at the base of the Teton Club, next to Walk Festival Hall)