PRESS RELEASE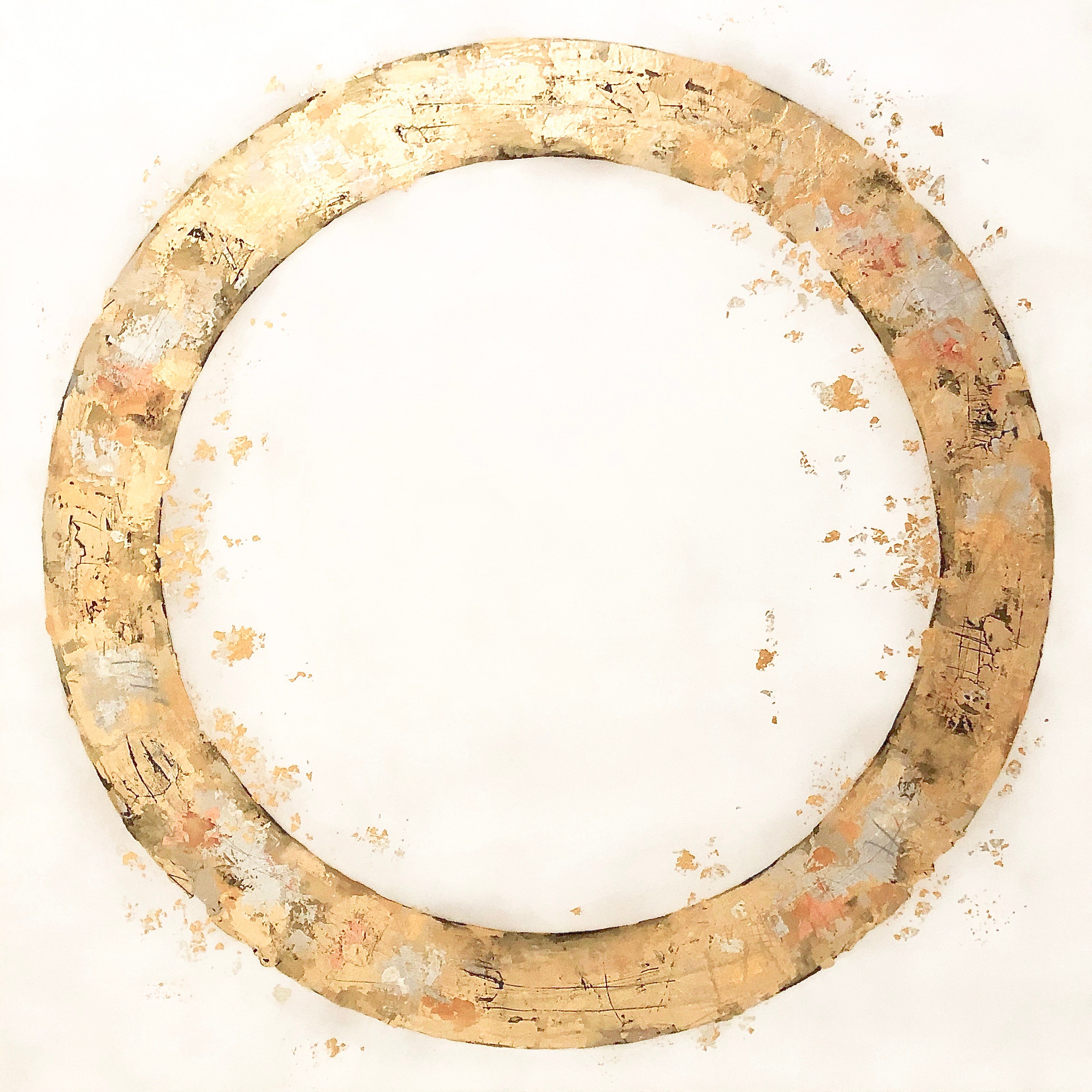 TAKEFUMI HORI: Modern Alchemy
May 4 – May 17, 2020
We are pleased to present TAKEFUMI HORI: Modern Alchemy, a virtual exhibition presented by Diehl Gallery on ARTSY.
The paintings included in TAKEFUMI HORI: Modern Alchemy provide an insightful look at the artist's visually stunning work. Takefumi Hori's practice is rich and varied in its execution. Gold leaf is his media of choice. He begins with a base coat of gold acrylic paint, then layers clear gel mixed with pigment, followed by gold leaf. Next, his process of cutting, sanding and scratching begins, and is repeated over and over again. His additive process, in which he layers and scrapes away gold and continually paints and then strips back areas of paint, results in work that progressively unfolds to the viewer over time. Each layer, revealed or concealed, gives the frontal surface of the painting both a temporal and visual impact. The final result is a luminous, rich, textured and beautiful work of art.
ABOUT TAKEFUMI HORI:
Born in 1978 in Tokyo, Japan, Takefumi Hori studied Japanese calligraphy. Shortly after moving to New York in 2004, Hori began experimenting with abstract acrylic paintings on canvas, and has since developed a deeply original approach to abstract painting, utilizing 24 karat gold as a primary material. Working from his studio in Brooklyn, New York, Hori is inspired by the hustle and bustle of urban life and the vibrant, dynamic energy of everyday New Yorkers. By using gold in his paintings, Hori communicates the vibrant energy, material wealth, and prosperity that is central to New York City. This is directly juxtaposed by Hori's intentional use of uncomplicated, geometrical compositions. Referencing his unique compositional style, Hori muses:
"My theme is a discrepancy between assertive and submissive. I was born and lived in Tokyo for 25 years. I have been in NY for 17 years now. A part of me is detailed because I grew up in Tokyo, but on the other hand, a part of me is dynamic because I'm living in NY. The two sides of me are mixed into me, and that makes who I am today. I want to express both personalities on my canvas. Scratched details to make the painting delicate and use large composition to make the painting dynamic. "
***
In light of the COVID-19 pandemic and the gallery's closure for the foreseeable future, we are working hard to keep our artists and the gallery afloat. We hope those of you in a position to do so, will continue to support artists and the arts through the acquisition of new art.