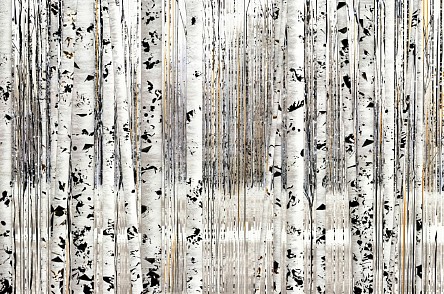 Selections from the Stacks
March 22, 2017
Anastasia Kimmett, Snow Falling with Ice and Aspens
This piece has been a staff favorite since the moment it was unveiled! It's hard to see in a photograph, but the piece is speckled with hints of silver leaf, beautiful pale purple tones and striking slivers of orange. Anastasia Kimmett is known for her landscapes that begin as abstract paper works. She cuts each painting into thin strips and rearranges them to give the illusion of a forest or valley, sometimes even a vast ocean! This piece is a personal favorite of mine not only for its use of colors but because of its ability to pull me into such a quiet and ethereal space. I am immediately taken into a forest setting, listening to the soft hum of snow falling all around me.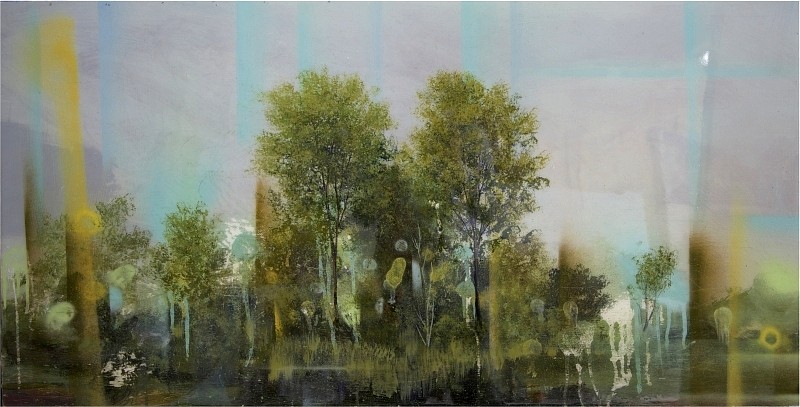 Peter Hoffer, Deux Arbres
To me, Peter Hoffer's work is like seeing the visual absence of time. He merges the traditional beauty of the past with the colors and mark-making seen in art today. Hoffer will crumble up his work to crack away the paint, splatter the paint, smear, and even use spray paint to fuse the two eras: past and present. This piece specifically excited me for its colors (I am a sucker for blue and purple tones).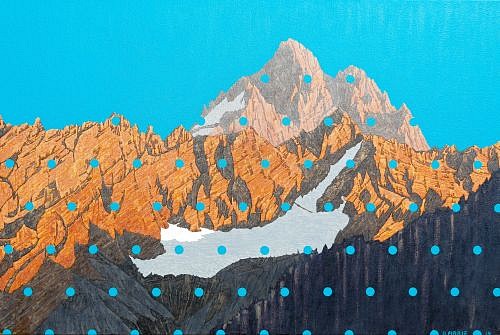 David Pirrie, The Grand Teton, NW
Being a Jackson resident, it's not much of a surprise that I am a fan of David Pirrie and the work from his series, Mapping the Tetons. There are few artists, in my opinion, that are able to capture the magnificence of the mountains here in a way that feels new and exciting. This piece depicts the Grand at sunrise… I mean look at those colors… need I say more?
Helen Durant, Song in Red
The relationship between the animals in this piece by Helen Durant coupled with the use of line and color make this a top pick from the stacks! It is a little-known fact that wherever wolves hunt, it is likely ravens are present, scavenging their prey, and sometimes leading upwind wolves to potential kills. The tales of their symbiotic relationship (and even friendship) have long been told in the stories of Native Americans. It is said that the rambunctious ravens play with the wolves by diving at them and then speeding away or pecking their tails to try to get the wolves to chase them.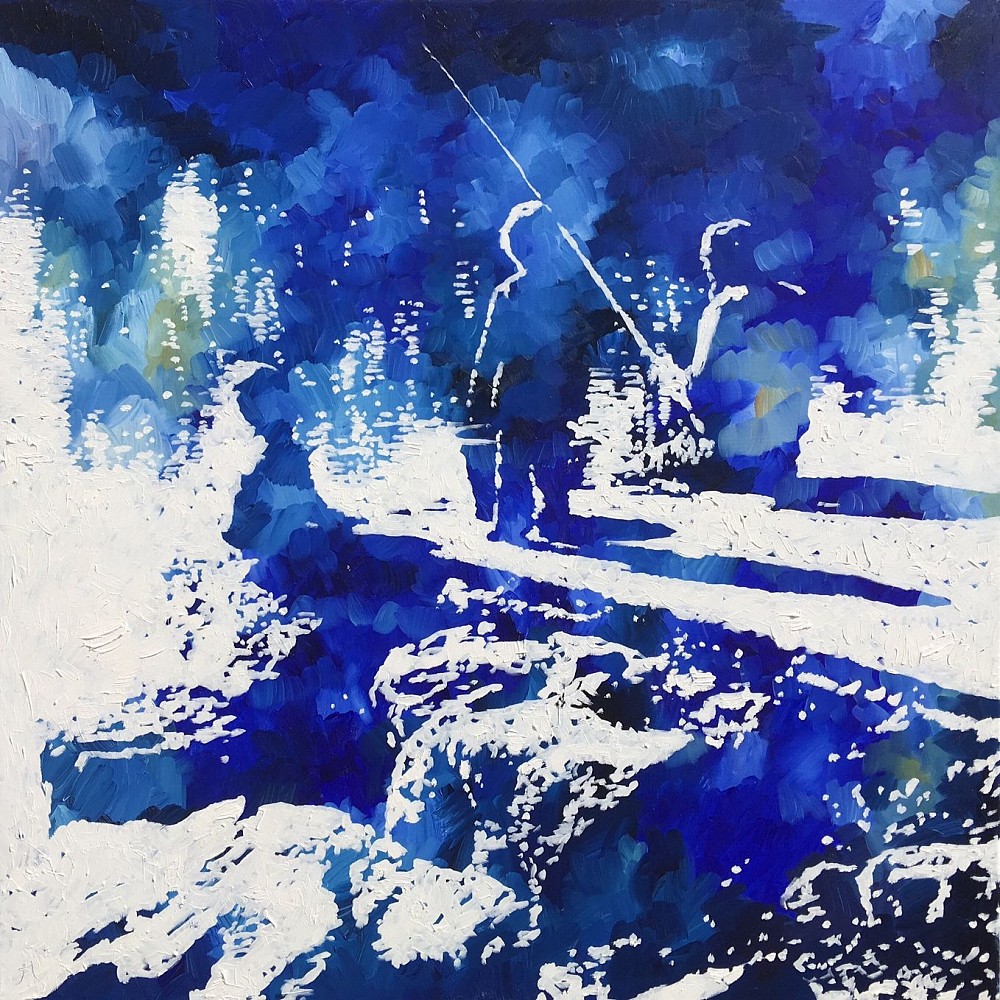 Jeremy Houghton, Fishing Lessons
Jeremy Houghton's negative painting technique and the use of light make this piece an absolute favorite of mine. The scene seems quiet and loving, with what is assumed to be a family, fishing on a very still lake or pond. I grew up spending my summers in the Adirondack mountains and going out to catch a couple of fish (usually sunnies that we'd throw back) before dinner was a regular late-afternoon activity.
Back to Blog