BIOGRAPHY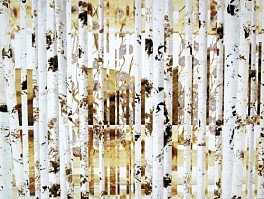 Anastasia Kimmett defies the traditional approached to painting by combining
emotion with intellect and abstract with design. Kimmett begins each work by creates
a series of inspired, impressionistic and abstract paintings. She then cuts the paintings
into pieces, blends and arranges the unstructured clips to create scenes that are both
structured and rhythmic. Her works are rich in color and evoke limitless, fantastic
landscapes.

With a degree in fashion design and haute couture construction, many years as a
window designer and stylist for Holt Renfrew and the designer of thousands of handcreated
cards and stationary sold in stores throughout Canada by her own company,
her resume also includes over a decade of experience and study in the art of acting,
both in Canada and the United States. Now as an emerging visual artist, she combines
and pours the varied practices and theories of her multi-faceted background in the arts
and design, into the creation of her paintings.

Kimmett's works reflect and merge an eclectic group of influences, from the emotional
spontaneity of the abstract expressionists, to the architectural design marvels of Frank
Gehry, to the film makers who first create, then splice together their moving pictures to
craft their stories.

Anastasia Kimmett was raised in the small town of Carp, on the outskirts of Ottawa
Ontario and after having lived in Toronto and Los Angeles, she is now based in
Vancouver.