PRESS RELEASE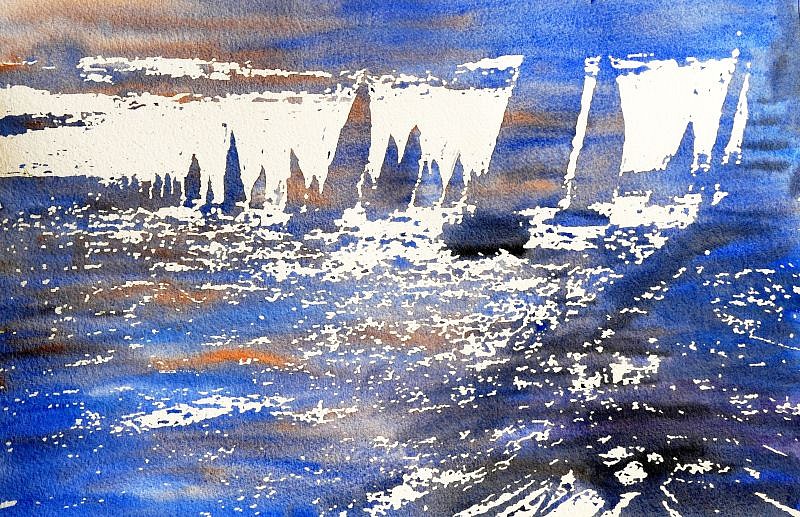 Jeremy Houghton: Good Sport
Aug 18 – Sep 7, 2016
Diehl Gallery Presents
Jeremy Houghton: Good Sport
Click here to view the exhibition catalog
Themes of space, light, movement and time are central to British artist Jeremy Houghton's work.
One of the most collectible artists of his generation, Houghton's resume is an impressive lineup of royal and sporting residencies including Artist in Residence to HM the Queen of England at Windsor Castle, Official Olympic Artist for the 2012 London games, and Official Artist for the 'Race Against Time' to the North Pole.
In 2015, Houghton was commissioned to be the official artist in residence for Land Rover Ben Ainslie Racing's America Cup challenge. Over the next year, he will chart Sir Ben and his team's bid to bring the 2017 America's Cup (the most prestigious race in sailing) home to England.
Diehl Gallery is Houghton's sole United States representative gallery, and is thrilled to bring his work to Jackson Hole August 18-September 7.
Event Information
Jeremy Houghton's Good Sport debuts at Diehl Gallery in August of 2016. Please join us for the opening reception on Thursday, August 18 from 5-8pm. Works will be displayed through September 7th.
A percentage of the proceeds from the Houghton exhibit will benefit the Jackson Hole Ocean Sailing Team, a donor supported organization dedicated to "creating resilient life skills through unique sailing experiences".
Read more about the organization at http://jhsailing.org.
Some of Houghton's Residencies & Associations
2016/17 Artist in Residence for Land Rover Ben Ainslie Racing (America's Cup)

2016 Official Artist for the James Hunt F1 40th Anniversary

2016 Official Artist for the 'Race Against Time' to the North Pole

2015/16 Artist in Residence at Goodwood for Lord March

2014 Artist in Residence at Windsor Castle for HM The Queen

2013 Tour Artist for the Aston Martin Centenary Tour

2012 Official BT Artist for the London 2012 Olympic Games
About Houghton's Work
Houghton's work is a study of movement. In addition to sport, he uses themes such as flight, space and time, to depict a broad variety of human endeavours. "As an artist l try to avoid comfort zones, push the boundaries and further perceptual horizons. I have worked with world class athletes in many different fields, all who drive themselves to the limit. I hope my paintings capture this human sense of purpose, adding to the legacy of sport and adventure."
Click here to view Houghton's catalog.
"Throughout his residencies, he has positioned himself at the edge of the action, as an unobserved observer, just on the outside of the very inside. "This liminal positioning – behind the closed doors – has made me realise that on a day to day level, perception can be far removed from reality," he explained. Perhaps this is the reason why Houghton has not only been chosen for some truly prestigious residencies, but why he has also become a very collectible artist of his generation."
—Formula Life