PRESS RELEASE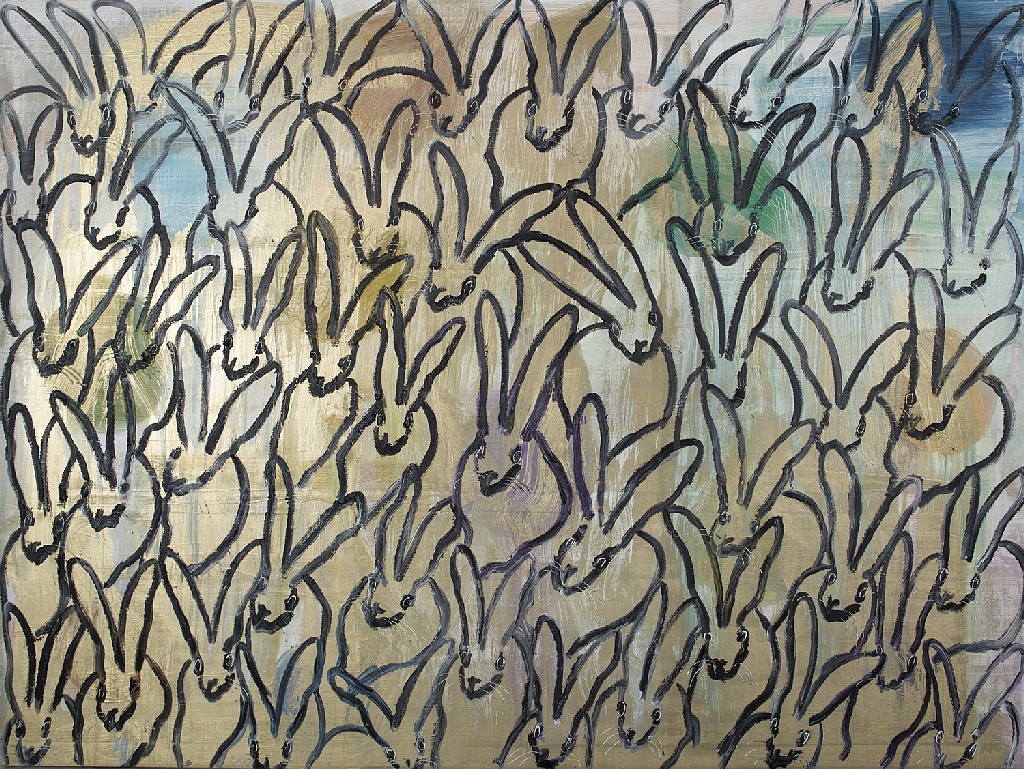 HUNT SLONEM: Multiplicity
Feb 15 – Apr 7, 2018
HUNT SLONEM: Multiplicity
02.15.18 - 04.07.18
Opening Reception: Thursday February 15, 2018
5 - 8 PM
Diehl Gallery presents a new exhibtion of Hunt Slonem's work that looks at his enduring theme of repetition and multiplicity. Slonem's perception of the worlds around him bring out aspects that go unnoticed by the everyday observer. As noted in The Worlds of Hunt Slonem, Slonem's "work is characterized by both consistency and variety". His multitudes of rabbits, seemingly exploding from the canvas, his lush shimmering birds that beg to be touched, all create a pattern of recognition.
The selection of works in Multiplicity reflect on these patterns in both obvious and opaque ways. The bunnies all atop of each soon lose their individuality and instead become geometric forms. Soothing yet captivating to the eye. In contrast, Slonem's paintings of the bayou seem to fall outside of this descriptor. Yet with each of his bayou pieces we see the same lines, colors, and light repeated. It is a modern variation on Monet's haystacks. A meditation on a subject through different times and different lights. Each different yet remarkably the same.
Walt Whitman said in Leaves of Grass that "I contain multitudes", well as it would happen so does the work of Hunt Slonem. It is not just the idea of multitudes and repetition that Slonem's work shows us but also in highlighting this abundance we are also forced to consider it's opposite; the idea of finitude. There can only be so much of anything, a sobering thought, yet when viewing Slonem's paintings it is not a sad one but one to be rejoiced in. Though there can only ever be so much of something, we should in the time that we possess the multitudes revel in them, cherish them. In this way Slonem's work becomes a celebration of life and the wonder of the everyday.
This exhibition will benefit the Animal Adoption Center's
Spay/Neuter Wyoming Program
Recent Press:
http://huntslonem.com/websitepdfs/WINTER_2017.pdf
https://www.forbes.com/sites/bluecarreon/2017/05/13/the-artist-hunt-slonem-and-his-fascination-with-birds/#4fb58c52700a
http://huntslonem.com/websitepdfs/AD_February2017.pdf