PRESS RELEASE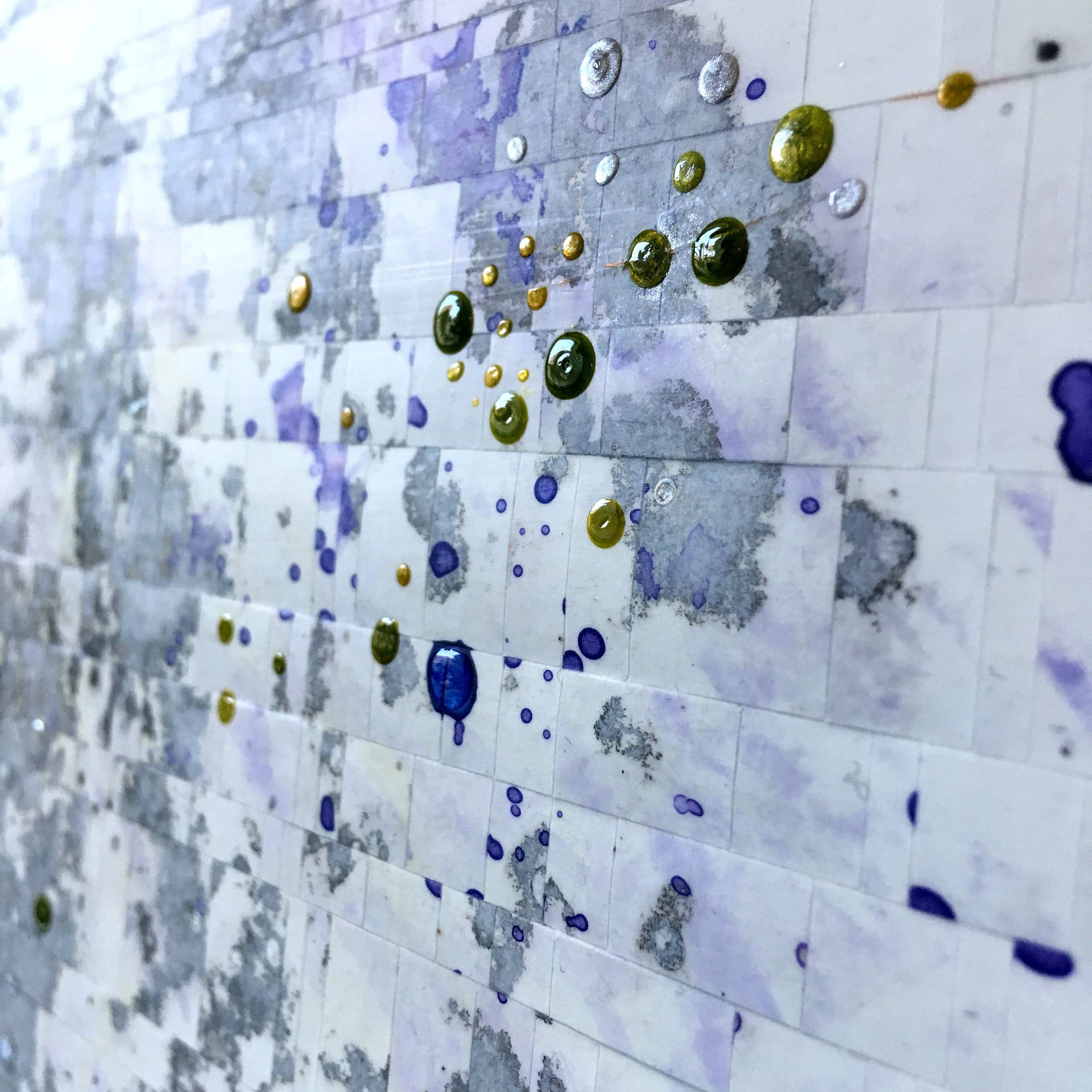 ANASTASIA KIMMETT: Acts of Nature
Sep 6 – Oct 26, 2019
Diehl Gallery
presents
ANASTASIA KIMMETT: Acts of Nature
09.06.19 - 10.26.19
ARTIST RECEPTION
09.06.19
5 - 8 PM
Live Raptor Ambassadors from Teton Raptor Center
09.07.19
4 - 5 PM
Artist Talk
09.07.19
5 - 5:30 PM
Acts of Nature- The artistic actions and effects of Mother Nature and human nature in a time when technology is second Nature.
Anastasia Kimmett is an artist as obsessed by inventing and evolving new techniques and methods, as she is by the subject matter. The subject of nature itself is a system of invention and evolution. Kimmett's works, in the end, are not only visual interpretations of Mother Nature's creations and compositions but an interpretation of the acts that Mother Nature bestows upon her own designs, mainly create, destroy, recreate.
The gridded and linear seams, consequences of this process, are prevalent on the face of a final, 'big picture', designed and built with bits and pieces of her destroyed originals. The aesthetic is both a throw back and a look ahead at our own human, artistic inventions and evolutions. The hand-painted tile, mosaic and collage works of our creative past and simultaneously, the pixels and cut-up, spliced and edited creations, of our ever evolving, artistic future. 'Acts of Nature', not only refers to Mother Nature but also nods to human nature, which acts upon our imaginations, to invent and evolve, creating, destroying and recreating, as we go.
This exhibition will benefit