PRESS RELEASE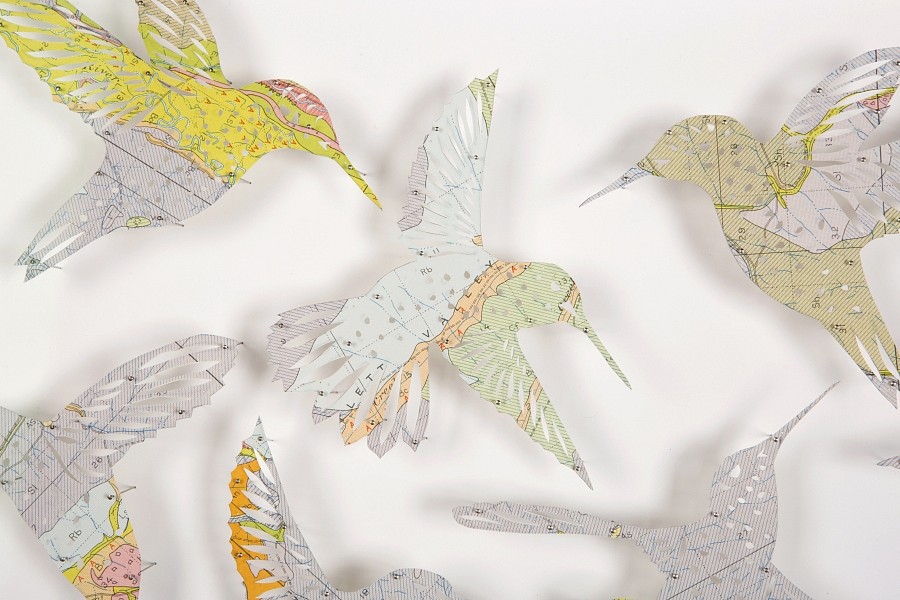 CLAIRE BREWSTER: Flights of Fancy
Jul 23 – Aug 11, 2020
Diehl Gallery
presents
CLAIRE BREWSTER: Flights of Fancy
07.23.20 - 8.11.20
In light of Covid-19 and in an effort to keep our artists, staff, and collectors safe, we will not host an opening reception.

We are currently only open by appointment. Please call us to schedule a visit.

We require masks for entry into the gallery.
Masks will be available for those guests who don't have their own.
Flights of Fancy
- an unrealistic idea or fantastic notion, a soaring of the imagination
When I first chose the title for this exhibition back in November 2019, I was mainly thinking about one of my favourite books - called Flights of Fancy that is about birds in myth, legend and superstition. I often turn to this book for inspiration and reference.
Cut to June 2020 and Flights of Fancy has taken a whole new poignancy. Things that once seemed everyday occurrences - going to the movies, eating out in a restaurant - now feel like fantastic ideas, things only existing in our imagination. It's hard not to feel sad about the things we've lost and missed.
But as we step warily into the light, taking our first steps into the world after months of lockdown. Flights of Fancy can offer hope and joy amongst all the uncertainty. I feel like a colt taking its first shaky steps in the world, unsure how it's going to work but confident that it will.
I have found so much joy in the birds in my garden, which became my world during lockdown. Their song became the music to my isolation, keeping me company with its beauty.
Flights of Fancy is a collection of soaring and fluttering birds hand cut from vintage maps and atlases, made in the 2020 lockdown.
Claire Brewster
This exhibition will benefit
Click HERE for information.